This was the first time I have ever made one of these fun stand up cards.. and I have a SECRET to share with you all. :) You don't have to decorate the top(of the base) of the card IF you sew your edges down.. because the stitching acts like an element and holds in place.. as you can see in my photo..all my fun elements and embellishments are at the bottom of the card..Not the top :)
The quote says"Most of the shadows in this life are caused by standing in our own sunshine."-Ralph Waldo Emerson.. I just love that.. well thanks for looking... WISH ME LUCK!!!
Everyone has a "Love Tank.." Help fill mine up.. Leave a comment..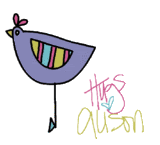 Pin It